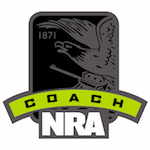 ScotShot LLC - Personalized Firearm Tuition
NRA PRACTICAL PISTOL COACH

ABOUT PERSONALIZED TUITION WITH SCOTSHOT
We are pleased to offer you highly-personalized firearms training in basic or advanced elements with your pistol or rifle. We are offering one-on-one, or one-on-two tuition in two-hour blocks. This is hands-on-gun, shots-on-target training, focused on moving your existing skills with your firearm to the next level.

WHY USE PERSONAL TUITION?
Have you ever tried shooting on your support side, or with one hand, or with both eyes open? What about multiple targets? Changing magazines while shooting? Using cover and concealment? Moving while shooting? Hitting on target at 100 yards with your rifle? Hitting on target at 200 yards?

Perhaps you want help to bring you groups tighter, or to work on you accuracy or some element of gun handling, or maybe you want to start thinking about a more defensive approach to working with your gun; we can bring these skills to your hands.

Perhaps you want a private, discrete firearms training program for your family.

Perhaps you are a member of the entertainment or news media community and you'd like to know better how firearms work, what their correct terminology is, and how to hold and fire them correctly.

Let us know what you want to achieve and we will assess your particular skill level and then set individualized aims and goals to get you where you want to be with your pistol, rifle, or shotgun and your shooting generally.

HOW WE WILL WORK WITH YOU
We will create a personalized training program to be conducted at your own pace, with clearly defined, achievable goals to strive for. You'll see improvement after your first session and as you practice on your own, you'll see your rate of improvement increase.

HOW TO BOOK
Private Tuition is generally available Monday, Wednesday and Friday evenings through with some minor restrictions for Public Holidays and so on. Simply follow the instructions on the PayPal button below to select the day and date you want. We will return a confirmation email where you can review your booking and change it if necessary. See you on the range!


NUMBER OF STUDENTS

One

Two

Three

Four


INSTRUCTORS PRESENT

One

One

Two

Two


TIME SLOT

7.00pm - 9.00pm

7.00pm - 9.00pm

7.00pm - 9.00pm

7.00pm - 9.00pm


COST

$150.00

$275.00

$425.00

$525.00




FIREARMS AND AMMUNITION
We prefer to conduct personal tuition with your own firearms and will recommend how much ammunition to bring, depending on the nature of the lesson. We can provide firearms and appropriate ammunition if required, but there will be a modest additional cost.

Thank You for choosing ScotShot. We look forward to working with you.